PHiLARC Products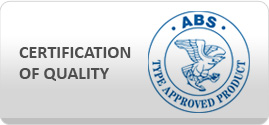 PA-7018-G
AWS Specification: AWS A5.5 E7018G
JIS Specification : NONE
Other Spcification: NONE
I. APPLICATIONS:
Welding of LPG tankers, LPG storage tanks, nuclear power plants, bridges and pipe lines in cold regions.
II. DESCRIPTIONS:
N-7018G is a low hydrogen iron powder type electrode for 50kg/mm2 class high tensile steel and Al-killed steel used in temperature up to – 46ºC
Excellent mechanical properties.

Good notch toughness in low temperature.

X-ray performance and mechanical usability are good.
III. NOTES ON USAGE:
Dry the electrodes at 300-350ºC for one hour before use.

Adopt back step method or strike the arc on a small steel plate prepared for this purpose to prevent blowholes at the arc starting.

As excessive heat-input deteriorates impact values, weld with proper heat-input selected according to the impact values required.
IV. TYPICAL CHEMICAL COMPOSITIONS OF ALL-WELD METAL DEPOSITS (%):
| | | | | | |
| --- | --- | --- | --- | --- | --- |
| C | Si | Mn | P | S | Ni |
| 0.07 | 0.45 | 1.04 | 0.012 | 0.010 | 0.62 |
V. TYPICAL MECHANICAL PROPERTIES OF WELD METAL:
Yield Strength

N/mm2 (Ksi)

Tensile Strength

N/mm2 (Ksi)

Elongation

%

Impact Value

ºC,J (ºF, Ft-Lbs)

490 (71)

560 (81)

31

-46º,120 (-51º,89)
VI. WELDING POSITIONS: ALL POSITIONS
VII. SIZES & RECOMMENDED CURRENT RANGE: AC or DC (+)
Diameter (mm)

2.5

3.2

4.0

5.0

6.0

Length (mm)

350

350

400

400

450

CurrentA

F

50-85

90-130

130-180

180-240

230-320

V & OH

50-80

80-115

110-160

130-180

-
TEST RESULT
The information contained or otherwise referenced herein is presented only as "typical" without guarantee or warranty, and Industrial Welding Corporation expressly disclaims any liability incurred from any reliance thereon. Typical data and Test results for mechanical properties, deposit or electrode composition and other properties were obtained from a weld produced and tested according to prescribed standards, and should not be assumed to be the expected results in a particular application or weldment. Actual results will vary depending on many factors, including, but not limited to, weld procedure, plate chemistry and temperature, weldment design and fabrication methods. Users are cautioned to confirm by qualification testing, or other appropriate means, the suitability of any welding consumable and procedure before use in the intended application.