PHiLARC Products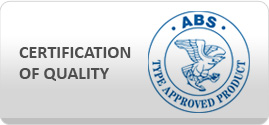 PA-1300 WHITE/RED
AWS Specification: AWS A5.1 E6013
JIS Specification: Z3211 D4313
Other Specification: DIN 1913 E4332
I. APPLICATIONS:
Steel structure-trusses, portal frames, tubed framework

Sheet and plate metal structures and containers-plating, storage tanks, hoppers, silos, bins

Field jointing of pipes for water, gas and fluid transmission

Site joining of H/sheet/pipe piles

Light steel frames – grills, ornamental and gate works, furniture

General workshop welding and maintenance

Compatible and suitable for welding steels to:
ASTM (eg. A36)
BS EN 10025 (eg. S275, S275 JR) BS 4360 (eg. Grade 40, 43)
API Std. 5L (eg. Grade A, B, A25, X42, X46) JIS G3106 (eg. SS41, SM41)
II. DESCRIPTIONS:
PA-1300 is the most versatile general purpose rutile coated welding electrode for welding in all positions including vertical down. It has following special features:
Very easy initial arc strike (ignition) and "cold" re-striking (re-ignition) properties, for easy tack welding or point welding.

Ultra smooth, quite and stable arc.

Very few smoke or fume during welding.
Self-removing of slag – reduces cleaning & slag removing time after welding.

Beautiful and finely rippled bead for nice finishing and appearance.

Outstanding all position welding performance including vertical down.

Can use "touch type" or "contact" welding-giving ease and comfort to welders.
III. NOTES ON USAGE:
Pay attention not to exceed the range of proper currents. Welding with excessive current not only lowers X-ray soundness, but also causes increase of spatter, under-cut and insufficient slag covering.
Dry the electrodes at 70-100 degrees C for 30-60 minutes before use. Excessive moisture absorption lowers usability and may result in some porosities.
Excessive drying before use causes less in penetration and overheating of the electrode.
IV. TYPICAL CHEMICAL COMPOSITION OF ALL WELD METAL DEPOSITS (%)
| | | | | |
| --- | --- | --- | --- | --- |
| C | Si | Mn | P | S |
| 0.08 | 0.33 | 0.38 | 0.016 | 0.010 |
V. TYPICAL MECHANICAL PROPERTIES OF ALL WELD METAL DEPOSITS
Yield Point

N/mm2 (ksi)

Tensile Strength

N/mm2 (ksi)

Elongation

%

Impact Value

°C, J (°F, Ft-Lbs)

450 (65)

510 (74)

27

-0°, 80 (32°, 59)
VI. WELDING POSITIONS : FLAT, FILLET, VERTICAL UP, HORIZONTAL , OVERHEAD
VII. SIZE & RECOMMENDED CURRENT RANGE :AC OR DC (+)
DIAMETER (mm)

3.2

4.0

5.0

LENGTH (mm)

350

350

350

CURRENT

A

F,VD

100-130

130-180

170-230

VU, OH

90-120

120-170

160-220
TEST RESULT
The information contained or otherwise referenced herein is presented only as "typical" without guarantee or warranty, and Industrial Welding Corporation expressly disclaims any liability incurred from any reliance thereon. Typical data and Test results for mechanical properties, deposit or electrode composition and other properties were obtained from a weld produced and tested according to prescribed standards, and should not be assumed to be the expected results in a particular application or weldment. Actual results will vary depending on many factors, including, but not limited to, weld procedure, plate chemistry and temperature, weldment design and fabrication methods. Users are cautioned to confirm by qualification testing, or other appropriate means, the suitability of any welding consumable and procedure before use in the intended application.