PHiLARC Products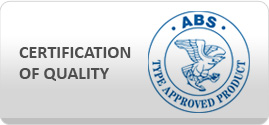 PA-6012
AWS specification: AWS A5.1 E6012
JIS Specification : D4312
Other Specification: DIN E4321 R3
I. APPLICATIONS:
Mild steel fabrications, Steel windows and iron grills and fences, container steel, welding of ungalvanized pipes, steel structures for houses, steel chairs and tables, steel ladders and other light gauge mild steels and others.
II. DESCRIPTION:
An all position general purposed Shielded Metal Arc Welding electrode with good fusion characteristics and penetration. Well suited to bridge gaps on poor fit-up jobs. Handles easily on light sheet metal as well as on heavy steel structures. Weld has smooth, well-rounded and even beads with closely rippled surface. The fillets are convex without undercutting. Its all-positional operability, combined with a fast freezing weld metal and a forceful arc makes it an ideal electrode for workshop and site conditions. Excellent deposition characteristics when welding both vertically-up and vertically-down. The slag comes off very easily and is in most cases self-releasing.
III. NOTES ON USAGE:
Pay attention not to exceed the range of proper currents. Welding with excessive current not only lowers X-ray soundness, but also causes increase of spatter, under-cut and insufficient slag covering.
Dry the electrodes at 70-100 degrees C for 30-60 minutes before use. Excessive moisture absorption lowers usability and may result in some porosities.

Excessive drying before use causes less in penetration and overheating of the electrode.
IV.TYPICAL CHEMICAL COMPOSITION OF WELD METAL (%)
| | | | | | | |
| --- | --- | --- | --- | --- | --- | --- |
| C | Si | Mn | P | S | Fe | Ni |
| 0.09 | 0.24 | 0.37 | 0.017 | 0.011 | 0.84 | Bal. |
V. TYPICAL MECHANICAL PROPERTIES OF WELD METAL
Yield Point

N/mm2 (ksi)

Tensile Strength

N/mm2 (ksi)

Elongation

%

Impact Value

°C, J (°F, Ft-Lbs)

440 (64)

500 (73)

26

0°, 90 (32°, 66)
VI. WELDING POSITIONS: ALL POSITION-EXCEPT VERTICAL DOWN
VII. RECOMMENDED CURRENTS: Amp. (AC or DC +)
Size

(mm)

Dia.

2.6

3.2

4.0

5.0

Length

300

350

350

350

Current Range

50-80

70-110

100-140

130-170

Appx. No. of pcs. /kg.

58.5

33

22

14
TEST RESULT
The information contained or otherwise referenced herein is presented only as "typical" without guarantee or warranty, and Industrial Welding Corporation expressly disclaims any liability incurred from any reliance thereon. Typical data and Test results for mechanical properties, deposit or electrode composition and other properties were obtained from a weld produced and tested according to prescribed standards, and should not be assumed to be the expected results in a particular application or weldment. Actual results will vary depending on many factors, including, but not limited to, weld procedure, plate chemistry and temperature, weldment design and fabrication methods. Users are cautioned to confirm by qualification testing, or other appropriate means, the suitability of any welding consumable and procedure before use in the intended application.