PHiLARC Products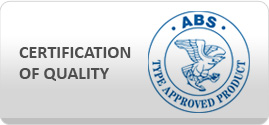 PHILHARD 73G3
AWSSpecification: NONE
JIS Specification: NONE
Other Specification: DIN 8555 E3-UM-45-T
I. APPLICATIONS:
On account of its high tensile strength, toughness and high-temperature resistance, PHILHARD 73G3 is employed for surfacing on machine components and tools exposed to impact, compression and abrasion at operating temperatures up to 1020ºF(550ºC) such as cutting edges for cold and hot shear blades, guillotine shears, dies, swages, hammers etc. PHILHARD 73G3 is also used to good advantages for the economic manufacture of cold and hot working tools. In such cases the carrier steel must have a tensile strength of more than (144,000 psi) (1000N/mm2)
II. DESCRIPTION:
The electrode welds in the horizontal or slightly rising positions. The weld pool is easy to control and the slag is easily removed.
III. NOTES ON USAGE:
Preheat the workpiece to 480 - 570ºF (250 - 300ºC). Guide the electrode as vertically as possible, with medium-long arc. Let the workpiece cool slowly under asbestos. Finish by grinding.
IV. TYPICAL CHEMICAL COMPOSITION OF WELD METAL (%):
| | | | | |
| --- | --- | --- | --- | --- |
| C | Si | Mn | Cr | Mo |
| 0.32 | 0.53 | 0.63 | 5.10 | 4.10 |
V. HARDNESS OF WELD METAL:
45-50 HRC (275-330 Hv)
High Temperature resistance up to 1020ºF or 440º C
VI. WELDING POSITIONS: FLAT, FILLET, VERTICAL UP
VII. SIZES AVAILABLE AND RECOMMENDED CURRENTS (AC or DC + ):
Size

Dia.

3.2

4.0

5.0

(mm)

Length

350

350

350

Current Range

80-130

100-140

130-170
TEST RESULT
The information contained or otherwise referenced herein is presented only as "typical" without guarantee or warranty, and Industrial Welding Corporation expressly disclaims any liability incurred from any reliance thereon. Typical data and Test results for mechanical properties, deposit or electrode composition and other properties were obtained from a weld produced and tested according to prescribed standards, and should not be assumed to be the expected results in a particular application or weldment. Actual results will vary depending on many factors, including, but not limited to, weld procedure, plate chemistry and temperature, weldment design and fabrication methods. Users are cautioned to confirm by qualification testing, or other appropriate means, the suitability of any welding consumable and procedure before use in the intended application.