PHiLARC Products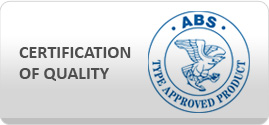 ASUCALHARD 80
AWS Specification: NONE
JIS Specification: NONE
Other Specification: NONE
I. APPLICATIONS:
ASUCALHARD 80 eliminated costly and time-consuming problems encountered in replacing crushing rollers in the sugar industry. It reduces slippage of sugar cane and increases the wear resistance, hence, prolonging the lifespan of the crushing rollers.
II. DESCRIPTION:
ASUCALHARD 80 is a flux coated electrode specially designed for the sugar cane industry. This electrode deposits a dispersion of small, hard and highly wear resistant globules for roughening the metal surfaces that come in contact with the sugar cane when it is being crushed. It can be welded directly onto a sugar impregnated or wet surface when the roller is running, stationary or during the milling operation. No special welding technique is required when using this electrode as long as the welding current is set correctly.
III. HARDNESS OF WELD METAL DEPOSIT AS WELDED ON MILD STEEL : 60- 63 HRC (700 – 770 Hv)
IV. TYPICAL CHEMICAL COMPOSITION OF WELD METAL (%):
| | | | |
| --- | --- | --- | --- |
| C | Si | Mn | Cr |
| 3.40 | 0.92 | 1.92 | 30.00 |
V. WELDING POSITION: ALL POSITIONS EXCEPT OVERHEAD
VI. SIZES AVAILABLE AND RECOMMENDED CURRENTS ( DC + ):
SIze

Dia

3.2

4.0

5.0

(mm)

Length

450

450

450

Current Range

120-150

140-170

170-220
TEST RESULT
The information contained or otherwise referenced herein is presented only as "typical" without guarantee or warranty, and Industrial Welding Corporation expressly disclaims any liability incurred from any reliance thereon. Typical data and Test results for mechanical properties, deposit or electrode composition and other properties were obtained from a weld produced and tested according to prescribed standards, and should not be assumed to be the expected results in a particular application or weldment. Actual results will vary depending on many factors, including, but not limited to, weld procedure, plate chemistry and temperature, weldment design and fabrication methods. Users are cautioned to confirm by qualification testing, or other appropriate means, the suitability of any welding consumable and procedure before use in the intended application.