PHiLARC Products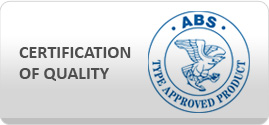 PHILHARD 711
AWS Specification : NONE
JIS Specfication : NONE
Other Specification :DIN E10-UM-60-GRZ
I. APPLICATIONS:
PHILHARD 711 is suited for highly wear resistant claddings on parts subjected to strong grinding abrasion combined with medium impact, such as conveyor screws, scraper blades, mixer wings, sand pumps and sugar cane cutter knives. Also as final layer on crusher jaws.
II. DESCRIPTION:
PHILHARD 711 has excellent welding characteristics and a very easy slag removal. The homogeneous and finely rippled seam surface does, for most applications, not require any finishing by grinding.
III. NOTES ON USAGE:
Hold electrode as vertically as possible, keep a short arc. Preheating is in general not necessary. For multipass-applications a cushion layer with Philstain 307 or Philhard CrMn is recommended in order to prevent hardening cracks in the weld deposit. Re-dry electrodes that have got damp for 2h/300ºC
IV. TYPICAL CHEMICAL COMPOSITION OF WELD METAL (%):
| | | | | |
| --- | --- | --- | --- | --- |
| C | Si | Mn | Cr | Fe |
| 3.50 | 1.00 | 0.14 | 35.00 | Balance |
V. HARDNESS OF WELD METAL: 58 – 61 HRC (660 – 720 Hv)
VI. WELDING POSITIONS: FLAT, OVERHEAD, HORIZONTAL
VII. SIZES AVAILABLE AND RECOMMENDED CURRENTS (AC or DC + ):
Diameter (mm)

length (mm)

2.5

3.2

4.0

5.0

350

350

450

450

Current Ampere

80 - 100

90 - 130

100 – 150

140 - 190
TEST RESULT
The information contained or otherwise referenced herein is presented only as "typical" without guarantee or warranty, and Industrial Welding Corporation expressly disclaims any liability incurred from any reliance thereon. Typical data and Test results for mechanical properties, deposit or electrode composition and other properties were obtained from a weld produced and tested according to prescribed standards, and should not be assumed to be the expected results in a particular application or weldment. Actual results will vary depending on many factors, including, but not limited to, weld procedure, plate chemistry and temperature, weldment design and fabrication methods. Users are cautioned to confirm by qualification testing, or other appropriate means, the suitability of any welding consumable and procedure before use in the intended application.