PHiLARC Products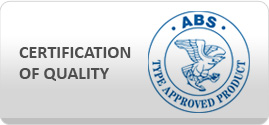 PHILARC COPPER
AWS Specification : AWS A5.6 E Cu
JIS Specification: DCu
Other Specification: AC/DC
I. APPLICATIONS:
Welding of pure copper. Repairing welding of electrode holder, flange, etc. Also suitable for repairing welding of the parts which required electric conductivity.
II. DESCRIPTION:
PHILARC COPPER is the covered arc welding electrode which is used with DCRP (electrode positive) for pure copper. It is designed for use without preheating and shows deep penetration. Therefore, plate thickness up to 16mm can be welded without edge preparation, then you can obtain the maximum efficiency. However, preheating at 100~200ºC still offer a high quality welding and good penetration at arc starting. PHILARC COPPER produces high purity copper weld deposits. Corrosion resistance and electrical conductivity is excellent. Perfect color match to copper. Welding of pure copper suitable for repairing welding of the parts which require PHILARC COPPER used to surface, build-up, and fabricate electrolytic tough pitch and oxygen-free copper. Excellent for applications that require high corrosion resistance. Commonly used to overlay steel or to join heavier sections of copper to steel.
Common bronze should not be preheated above 150ºF. Pure copper requires a 900ºF to 1000ºF preheat, while all other copper base alloys require a 500ºF to 700ºF preheat. Thin sections or steel do not require preheating, however if the base metal is warmed a lower amperage can be used. Using DC reverse polarity (electrode+) and the largest diameter electrode as possible, maintain a short arc length.Stress and distortion can be avoided by peening each deposit between passes. Allow the part to cool slowly before removing slag with a chipping hammer and wire brush.
III. NOTES ON USAGE:
Preheat thicker sections to 750º-1100ºF (400º-600ºC). Use as large an electrode as possible and maintain a short arc.
IV. TYPICAL CHEMICAL COMPOSITION OF WELD METAL (%):
| | | | | | |
| --- | --- | --- | --- | --- | --- |
| Cu | Si | Sn | P | Mn | Others |
| 98.00 min | 0.50 max | 1.00 max | 0.15 max | 0.50 max | 0.50 max |
IV. TYPICAL MECHANICAL PROPERTIES OF WELD METAL:
Tensile Strength

N/mm2 (ksi)

Elongation

%

Hardness

HB

220 (32)

32

50 - 55
V. WELDING POSITIONS: FLAT, VERTICAL UP, HORIZONTAL, OVERHEAD
VI. SIZES AVAILABLE AND RECOMMENDED CURRENTS : AC/DC
Size

(mm)

Dia.

3.2

4.0

5.0

Length

350

350

350

Current Range Amp

80~130

130~180

180~230
TEST RESULT
The information contained or otherwise referenced herein is presented only as "typical" without guarantee or warranty, and Industrial Welding Corporation expressly disclaims any liability incurred from any reliance thereon. Typical data and Test results for mechanical properties, deposit or electrode composition and other properties were obtained from a weld produced and tested according to prescribed standards, and should not be assumed to be the expected results in a particular application or weldment. Actual results will vary depending on many factors, including, but not limited to, weld procedure, plate chemistry and temperature, weldment design and fabrication methods. Users are cautioned to confirm by qualification testing, or other appropriate means, the suitability of any welding consumable and procedure before use in the intended application.