PHiLARC Products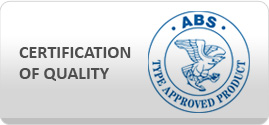 EXCELCORE 309LT-1
SPECIFICATIONS:
AWS A5.22 E309LT1-1
JIS Z3323 YF309LC
DESCRIPTION AND APPLICATIONS:
EXCELCORE 309LT-1 is suitable for MAG welding of dissimilar metal joints such as stainless steel to carbon steel or low-alloy steel, and for under-layer welding on cladded side groove of cladded stainless steel.
CHARACTERISTICS ON USAGE:
Weldability for all position welding including vertical, overhead and horizontal position is excellent. They make easier re-arcing, therefore, give an excellent performance in tack welding and automatic welding processes such as a robotic process.
TYPICAL CHEMICAL COMPOSITION OF WELD METAL (%) (Shield gas: CO2)
| | | | | | | |
| --- | --- | --- | --- | --- | --- | --- |
| C | Si | Mn | P | S | Ni | Cr |
| 0.027 | 0.56 | 1.21 | 0.023 | 0.009 | 12.45 | 23.55 |
TYPICAL MECHANICAL PROPERTIES OF WELD METAL (Shield gas: CO2)
0.2% OS

N/mm2(kgf/mm2)

TS

N/mm2(kg/mm2)

Elongation

%

IV

J (kgf/m)

Huey test (ipm)

430 (44)

570 (58.0)

38

40 (4.1)

0.00035
TEST RESULT
The information contained or otherwise referenced herein is presented only as "typical" without guarantee or warranty, and Industrial Welding Corporation expressly disclaims any liability incurred from any reliance thereon. Typical data and Test results for mechanical properties, deposit or electrode composition and other properties were obtained from a weld produced and tested according to prescribed standards, and should not be assumed to be the expected results in a particular application or weldment. Actual results will vary depending on many factors, including, but not limited to, weld procedure, plate chemistry and temperature, weldment design and fabrication methods. Users are cautioned to confirm by qualification testing, or other appropriate means, the suitability of any welding consumable and procedure before use in the intended application.