PHiLARC Products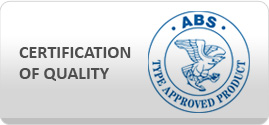 EXCELCORE 71T-1C
AWS SPECIFICATION: AWS A5.20 E71T-1C
JIS Specification: JIS Z3313 YFW 24
Other Specification: DIN 8559 SGRI C Y 42 32
Shield GAs: CO2
DESCRIPTION AND APPLICATION:
EXCELCORE 71T-1C is a flux cored-wire which is used for mild steel and 490Mpa and high-strength steel. Adopt DC reversed polarity, the penetration is deep and the impact toughness is good. It has excellent processing property, less smoke, gentle and stable arc, thick and easily removed welding slag, and good X RT. It is used for the welding of ships, storage tanks, containers, steelworks, boilers and pipelines, etc.
NOTES ON USAGE:
Use DC reverse polarity.

Because the penetration is deep, welding leg could be reduced, which also can reduce the deposit volume, to save the cost.

Maintain the purity of CO2 is above 99.9%, the flow is 20-25L/MIN.

The distance from wire end to contact tip are: Ø 1.2mm: 15-25mm; Ø 1.4mm: 17-28mm; Ø 1.,6mm: 20-30 mm.

To avoid blow holes in the weld, please clear the surface of base metal including oil dirt and rust before welding.

Use a draught-exclusion-device if the wind speed exceeds 2m/sec.

Because it is softer than solid wire, don't lock the forcking idler wheel or wire feed device too tight.
TYPICAL CHEMICAL COMPOSITION OF WELD METAL AND DIFFUSABLE HYDROGEN:
CHEMICAL COMPOSITION (%)
| | | | | | |
| --- | --- | --- | --- | --- | --- |
| C | Mn | Si | P | S | Diffusable hydrogen content (ml/100g) |
| 0.04 | 1.30 | 0.45 | 0.013 | 0.01 | 3.5 |
TYPICAL MECHANICAL PROPERTIES OF WELD METAL:
Yield Strength N/mm2(kgf/mm2)

Tensile Strength N/mm2(kgf/mm2)

Elongation (%)

Reduction Area (%)

Impact Value J (kgf-m)

0°C

-20°C

480 (49)

550 (56)

29

69

100 (11)

64 (6.5)
AVAILABLE SIZES AND RECOMMENDED CURRENT RANGES:
DIAMETER (mm)

1.2

1.6

CURRENT

Amp

Flat

120-300

180-450

Vertical Up/Overhead

120-260

180-280

Vertical down

200-300

250-300
TEST RESULT
The information contained or otherwise referenced herein is presented only as "typical" without guarantee or warranty, and Industrial Welding Corporation expressly disclaims any liability incurred from any reliance thereon. Typical data and Test results for mechanical properties, deposit or electrode composition and other properties were obtained from a weld produced and tested according to prescribed standards, and should not be assumed to be the expected results in a particular application or weldment. Actual results will vary depending on many factors, including, but not limited to, weld procedure, plate chemistry and temperature, weldment design and fabrication methods. Users are cautioned to confirm by qualification testing, or other appropriate means, the suitability of any welding consumable and procedure before use in the intended application.