PHiLARC Products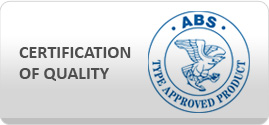 PHILHARD 6006
AWS : A5.13 E FeCr-A1
DIN 8555 : E 10-UM-60-R
I. DESCRIPTION AND APPLICATIONS:
PHILHARD 6006 is applicable on parts subject to mineral friction wear combined with light impact, such as mixer wings, conveyor screws, scraper blades, digging teeth.
II.WELDING PROPERTIES:
PHILHARD 6006 has excellent properties due to the spray arc and very easy slag removal. The very smooth seam surface does, for most applications, not require any finishing by grinding.
III. HARDNESS OF THE PURE WELD DEPOSIT: 58-61 HRC
IV. WELDING INSTRUCTIONS:
Hold electrode as vertically as possible, keep a short arc. Preheating is in general not necessary. On multi pass applications, a cushion layer with PHILSTAIN 307 is recommended in order to prevent hardening cracks in the weld deposit. Re-dry electrodes that have got damp for 2h/300°C.
V. TYPICAL CHEMICAL COMPOSITION OF ALL WELD METAL DEPOSITS(%):
| | | |
| --- | --- | --- |
| C | Cr | Fe |
| 3.50 | 35.00 | Balance |
VI. RECOMMENDED CURRENT:
| | | | |
| --- | --- | --- | --- |
| DIAMETER (mm) | 3.2 x 350 | 4.0 x 350 | 5.0 x 350 |
| Current Range (A) | 90-130 | 100-150 | 140-190 |


VII. WELDING CURRENT: DC+/ AC
VIII. WELDING POSITIONS: FLAT
TEST RESULT
The information contained or otherwise referenced herein is presented only as "typical" without guarantee or warranty, and Industrial Welding Corporation expressly disclaims any liability incurred from any reliance thereon. Typical data and Test results for mechanical properties, deposit or electrode composition and other properties were obtained from a weld produced and tested according to prescribed standards, and should not be assumed to be the expected results in a particular application or weldment. Actual results will vary depending on many factors, including, but not limited to, weld procedure, plate chemistry and temperature, weldment design and fabrication methods. Users are cautioned to confirm by qualification testing, or other appropriate means, the suitability of any welding consumable and procedure before use in the intended application.