PHiLARC Products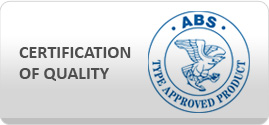 PHILSTAIN 308
AWS Specification: AWS A5.4 E308-16
JIS Specification: BS 2926 19.9 A R
Other Specification: DIN 8556 E19 9 R 23 A
I. APPLICATIONS:
Used to weld 18/8 stainless steels including 301, 302, 303, 304, 304L, nitrogen bearing 304LN and titanium stabilized 321. Service temperatures are typically about 400ºC. Applications include food, brewery, pharmaceutical equipment, architectural and general fabrication, and nuclear engineering.
II. DESCRIPTION:
PHILSTAIN 308 is a lime-titania type electrode, which shows 18%Cr-8%Ni austenitic weld metal virtually free from spatter. It is superb in usability. It is excellent in heat and corrosion resistance. It is widely used for various chemical and food processing industry and buildings in austenitic stainless steel job. Peeling-off of the slag is very good.
III. NOTES ON USAGE:
Keep the arc length as short as possible.
Choose the welding current within the range stated in the table below.
Do not use excessive current.
IV. TYPICAL CHEMICAL COMPOSITION OF WELD METAL (%):
| | | | | |
| --- | --- | --- | --- | --- |
| C | Mn | Si | Ni | Cr |
| 0.05 | 1.00 | 0.66 | 10.50 | 20.00 |
V. TYPICAL MECHANICAL PROPERTIES OF WELD METAL:
Tensile Strength

N/mm2 (Ksi)

Elongation

%

590 (86)

40
VI. WELDING POSITIONS: FLAT, FILLET, VERTICAL UP, HORIZONTAL, OVERHEAD
VII. SIZES AVAILABLE AND RECOMMENDED CURRENTS (AC or DC + ):
Diameter (mm

1.6

2.0

2.5

3.2

4.0

5.0

Length (mm)

275

275

300

350

350

350

Current

Range

F

20-50

20-50

50-80

70-110

100-150

130-180

V, OH

15-45

15-45

45-75

65-105

95-140

-
TEST RESULT
The information contained or otherwise referenced herein is presented only as "typical" without guarantee or warranty, and Industrial Welding Corporation expressly disclaims any liability incurred from any reliance thereon. Typical data and Test results for mechanical properties, deposit or electrode composition and other properties were obtained from a weld produced and tested according to prescribed standards, and should not be assumed to be the expected results in a particular application or weldment. Actual results will vary depending on many factors, including, but not limited to, weld procedure, plate chemistry and temperature, weldment design and fabrication methods. Users are cautioned to confirm by qualification testing, or other appropriate means, the suitability of any welding consumable and procedure before use in the intended application.