PHiLARC Products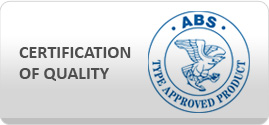 PA-52
AWS Specification :A5.1 E7016
JIS Specification: Z3212 D5016
Other Specification: DIN E5154B(R)10
I. APPLICATI ONS:
Welding of mild steel, medium carbon steel and 50 kgf/mm2 high tensile steels for ship, bridges, heavy structures, pressure vessels, machinery and others.
II. DESCRIPTIONS:
PA-52 is a low hydrogen type electrode with excellent crack resistance, mechanical properties and X-ray soundness. The Welding in all position can be easily done with the good usabilities of stable arc, slag removal and bead appearance.
Excellent performance in all positions (except vertical down) due to its stable & smooth arc even on AC welding machines.
Easy slag removal and good bead appearance.

Few spatterings.

Excellent crack resistance, mechanical properties & X-ray quality weld deposits.

With arc starter flux on the tip of electrode for easy initial arc ignition.
III. NOTES ON USAGE:
Dry the electrodes at 300-350°C for 30-60 minutes before use.
Take the backstep method or strike the arc on a small steel plate prepared to prevent blowholes at the arc starting.
Keep the arc as short as possible.
IV. TYPICAL CHEMICAL COMPOSITION OF DEPOSITED METAL (%):
| | | | | |
| --- | --- | --- | --- | --- |
| C | Si | Mn | P | S |
| 0.07 | 0.53 | 1.06 | 0.011 | 0.008 |
V. TYPICAL MECHANICAL PROPERTIES OF DEPOSITED METAL
Yield Point

N/mm2 (ksi)

Tensile Strength

N/mm2 (ksi)

Elongation

%

Impact Value

°C, J (°F, Ft-Lbs)

500 (73)

570 (83)

32

-29°, 150 (-20°, 111)
VI. WELDING POSITIONS: ALL POSITION-EXCEPT VERTICAL DOWN
VII. SIZES & RECOMMENDED CURRENT RANGE: AC or DC (+)
Diameter, mm

Length, mm

2.5

350

3.2

350

4.0

400

5.0

450

Current,

A

F

55-85

90-120

120-170

170-220

V, OH

50-80

80-110

100-160

140-190
APPROVAL: ABS
TEST RESULT
The information contained or otherwise referenced herein is presented only as "typical" without guarantee or warranty, and Industrial Welding Corporation expressly disclaims any liability incurred from any reliance thereon. Typical data and Test results for mechanical properties, deposit or electrode composition and other properties were obtained from a weld produced and tested according to prescribed standards, and should not be assumed to be the expected results in a particular application or weldment. Actual results will vary depending on many factors, including, but not limited to, weld procedure, plate chemistry and temperature, weldment design and fabrication methods. Users are cautioned to confirm by qualification testing, or other appropriate means, the suitability of any welding consumable and procedure before use in the intended application.