PHiLARC Products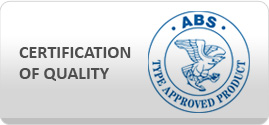 PA-24
AWS Specification :A5.1 E7024
JIS Specification: NONE
Other Specification: NONE
I. APPLICATIONS:
PA-24 is used in the fabrication of structural steel, girders, beams, tanks and vehicles giving long run out welds for increased productivity compared to conventional rutile electrodes.
Product

Grade

Steel plate and strip

Pressure vessel steels

Structural steels

BS 1449 : Pt.1 : 1991 All grades up to and including

N/mm2 yield strength and 500 N/mm2 tensile strength

BS EN 10028-2 : 1993 All grades to P295GH and steels

161-360, 161-400, 161-430

BS EN 10028-3 : 1993 Grades P275N, P355N

BS EN 10025 : 1993 All grades to S355JO
II. DESCRIPTIONS:
PA-24 is a rutile coated high recovery manual metal arc electrode for the high speed welding of mild and medium tensile steels. The electrode is manufactured using a heavy coating containing a large proportion of iron powder giving a nominal efficiency of 160%. The electrode has a rapid melt-off rate and is suited to high productivity applications.
PA-24 exhibits excellent welding operability with little spatter and trouble free strike and re-strike characteristics. The electrode is suitable for use in the flat position for butt welds and in the gravity and horizontal-vertical positions for fillet welds. The 3.2mm diameter electrode can be used for butt welds in the horizontal position. PA-24 used with the electrode in contact with the workpiece (touch welding) producing a mitre finish bead shape when fillet welding, with excellent weld toe blending. The electrode is manufactured using a non-conductive flux coating enabling welding operations to be performed in confined areas without the risk of side arcing effects. The slag is self lifting in the majority of applications. Suitable for use with both AC (minimum OCV 50V) and DC +)
III. NOTES ON USAGE:
Adjust the welding current to keep the proper slag covering, because optimum welding current is subject to the welding process and the surface condition of steel plate.
In the case of horizontal fillet welding, keep the optimum speed ratio among 1.0 – 1.5.
Dry the electrodes at 70 – 100ºC for 30 – 60 minutes before use, because excessive moisture absorption causes undercut and irregular beads.
IV. TYPICAL CHEMICAL COMPOSITION OF WELD METAL (%):
| | | | | |
| --- | --- | --- | --- | --- |
| C | Mn | Si | P | S |
| 0.08 | 0.72 | 0.40 | 0.020 | 0.010 |
V. TYPICAL MECHANICAL PROPERTIES OF WELD METAL:
Yield Point

N/mm2 (ksi)

Tensile Strength

N/mm2 (ksi)

Elongation

%

Impact Value

°C, J (°F, Ft-Lbs)

505 (73)

560 (81)

27

0°, 70 (32°, 52)
VI. WELDING POSITIONS: HORIZONTAL AND FLAT
VII. SIZES AVAILABLE AND RECOMMENDED CURRENTS: (AC or DC +):
Size

Diameter (mm)

3.2

4.0

5.0

(mm)

Length (mm)

350

450

450

Current Range

130-180

180-220

240-290
APPROVAL: ABS
TEST RESULT
The information contained or otherwise referenced herein is presented only as "typical" without guarantee or warranty, and Industrial Welding Corporation expressly disclaims any liability incurred from any reliance thereon. Typical data and Test results for mechanical properties, deposit or electrode composition and other properties were obtained from a weld produced and tested according to prescribed standards, and should not be assumed to be the expected results in a particular application or weldment. Actual results will vary depending on many factors, including, but not limited to, weld procedure, plate chemistry and temperature, weldment design and fabrication methods. Users are cautioned to confirm by qualification testing, or other appropriate means, the suitability of any welding consumable and procedure before use in the intended application.