PHiLARC Products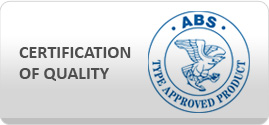 PA-17
AWS Specification:: AWS A5.1 E6019
JIS Specification:: Z3211 D4301
Other Specification: NONE
II.iAPPLICATIONS:
The low Silicon weld metal deposit of PA-17 is specifically designed for the welding of mild steel & plate (Lyco Plate) used in the fabrication of galvanizing baths. By far the greatest threat to long galvanising bath life is Silicon. Higher Silicon levels in the welded joints will result in preferential attack of the joints and a reduction in the life of the bath.
The excellent operator appeal of PA-17 makes it suitable for a multitude of other applications including the butt and fillet welding of heavy structures, machine frames and pressure vessels.
II. DESCRIPTIONS:
PA-17 is an ilmenite type of welding electrode with low silicon weld deposit for welding galvanizing baths. Weld deposits are highly crack resistant, porosity free and pass radiographic (X-ray)-thus very good for mild steel and heavy structural steels.
III. NOTES ON USAGE:
If coating flux absorbs excessive moisture, arc and slag fluidity become unstable, spatters increase, and undercuts and blowholes are apt to occur. Damp electrodes should be re-dried at 70-120°C for 60 minutes.

Excessive high current and wide weaving deteriote X-ray quality. Use optimum current and limit weaving width to within 2.5 times electrode diameter.
IV. TYPICAL CHEMICAL PROPERTIES OF ALL WELD METAL DEPOSIT(%):
| | | | | |
| --- | --- | --- | --- | --- |
| C | Si | Mn | P | S |
| 0.10 | 0.10 | 0.46 | 0.014 | 0.008 |
V. TYPICAL MECHANICAL PROPERTIES OF ALL WELD METAL DEPOSIT:
Yield Point

N/mm2 (ksi)

Tensile Strength

N/mm2 (ksi)

Elongation

%

Impact Value

°C, J (°F, Ft-Lbs)

410 (60)

460 (67)

32

-18°, 80 (0°, 59)
VI. WELDING POSITIONS : ALL POSITIONS : 1G, 2F, 2G, 3G(UP), 4G
VII. SIZE & RECOMMENDED CURRENT RANGE: AC or DC (+)
DIAMETER (mm)

2.6

3.2

4.0

5.0

LENGTH (mm)

350

350

400

400

CURRENT

A

F

50-85

80-130

120-180

170-250

V, OH

40-80

60-110

100-150

130-200
TEST RESULT
The information contained or otherwise referenced herein is presented only as "typical" without guarantee or warranty, and Industrial Welding Corporation expressly disclaims any liability incurred from any reliance thereon. Typical data and Test results for mechanical properties, deposit or electrode composition and other properties were obtained from a weld produced and tested according to prescribed standards, and should not be assumed to be the expected results in a particular application or weldment. Actual results will vary depending on many factors, including, but not limited to, weld procedure, plate chemistry and temperature, weldment design and fabrication methods. Users are cautioned to confirm by qualification testing, or other appropriate means, the suitability of any welding consumable and procedure before use in the intended application.