PHiLARC Products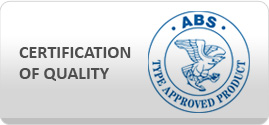 SUGARHARD 718S
DIN 8555 E10-UM-65-G
I. APPLICATION:
SUGARHARD 718S can be used in wet condition (during crushing) as well as in dry condition (on lathe of 3 to 5 RPM) or on stationery position.
II. DESCRIPTION:
SUGARHARD 718S is the result of long research of the spray electrode for the crushing rollers of sugar mills. Roller arching with SUGARHARD 718S process of surface treatment of mill rollers consists of the deposition of wear resistant cane gripping globular points or protrusion onto the sides and tips of the roll grooves on a three roll assembly.
SUGARHARD 718S is a high alloy electrode designed to maintain a self regulating arc for the bonding of the hard metal globules to the cast iron rolls. In the presence of sucrose juice and can fiber dust. It deposits globular protrusions of high alloy complex martensite chromium carbide on the teeth of mill rollers. Increased frictional properties achieved by the globular deposits of SUGARHARD 718S eliminates the need for chevrons resulting in the gain of 12% more surface area, more contact with the bagasse. The result is more pressure which leads to less humidity and a greater extraction.
BENEFITS:
More production, eliminate the need of chevrons, reduction in bagasse humidity and decrease wear on rolls.
WELDING PROPERTIES:
Powerful arc spray type which deposit cast alloy hot droplets of chromium carbide of high hardness. Perfect adherence and total utilization of the deposited droplets that are placed in ideal size, format and quality that do not detach in service.
III. NOTES ON USAGE:
Hold electrode vertical to workpiece. Keep stable arc on moving roll for full spraying effect.

2 o'clock position welds (45-50º angle, from the horizontal).

12 o'clock position welds, Desired high spatter levels at high current.
All positions listed above, apply to procedures related to the surfacing/resurfacing of the crushing rolls for the sugar cane industry.
IV. HARDNESS OF WELD METAL DEPOSIT :
HRC 60 (as welded, 3 passes on mild steel)
V. TYPICAL CHEMICAL COMPOSITION OF ALL WELD METAL DEPOSITS(%):
| | | | | | | | |
| --- | --- | --- | --- | --- | --- | --- | --- |
| C | Si | Mn | P | S | Cr | Mo | V |
| 5.90 | 4.50 | 0.75 | 0.013 | 0.012 | 31.00 | 0.68 | 1.15 |
VI. WELDING POSITION:
ALL POSITIONS EXCEPT OVERHEAD
VII. SIZES AND RECOMMENDED CURRENTS ( DC + ):
Size

mm

Diameter (mm)

3.2

4.0

5.0

Length (mm)

350

450

450

Current Amp.

120-170

160-210

200-250
TEST RESULT
The information contained or otherwise referenced herein is presented only as "typical" without guarantee or warranty, and Industrial Welding Corporation expressly disclaims any liability incurred from any reliance thereon. Typical data and Test results for mechanical properties, deposit or electrode composition and other properties were obtained from a weld produced and tested according to prescribed standards, and should not be assumed to be the expected results in a particular application or weldment. Actual results will vary depending on many factors, including, but not limited to, weld procedure, plate chemistry and temperature, weldment design and fabrication methods. Users are cautioned to confirm by qualification testing, or other appropriate means, the suitability of any welding consumable and procedure before use in the intended application.