PHiLARC Products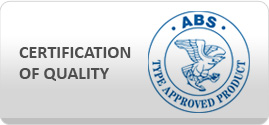 SUCROHARD 80
AWS Specification: NONE
JIS Specification: NONE
Other Specification: NONE

I. APPLICATIONS:
Uses of SUCROHARD 80 are not limited to mill rolls. The weld metal is resistant to abrasion even under conditions where medium impact loads occur. Shredder hammers, chain links, cane handling equipment, for example, can all benefit from the hardness and impact resistant of SUCROHARD 80.
II. DESCRIPTION:
A specially formulated hard-surfacing welding electrode specially for sugar mill machinery and allied equipment. The electrode is iron based alloyed with manganese, chromium and carbon. Most ideal for rebuilding of sugar cane mill rolls and other wearing parts of sugar mill equipment. Excellent for high impact and high temperature applications under corrosive medium.
The electrode deposits hard alloy under ionic arc transference which turns the teeth of the mill rolls to a high wear resistance protuberances, protecting the mill rolls against heavy abrasive wear by the cane during milling. This process increase sugar production up to 50% and reduces wear up to 300%
SUCROHARD 80 is a unique electrode that can deposit even if the mill rolls are in motion. The electrode keeps depositing in the presence of sugar can juices and baggase.
III. NOTES ON USAGE:
SUCROHARD 80 has been specifically designed for surfacing sugar mill feed rolls in both wet and dry conditions.
SUCROHARD 80 is applied to the rolls during maintenance periods when the mill is free from cane, when it is either running or stationary. Mill rotational speed during surfacing can be between 2 and 5 r.p.m., the ideal being 3 r.p.m. The greater the rotational speed, the smaller the amount of weld metal that will adhere to the roll. When surfaced dry the globules have a diameter of approximately 4mm and closer control of coverage can be obtained.
In many instances sugar production at a mill is the primary consideration and only short periods of maintenance are possible. Where these conditions occur, the welding electrodes may be used with a holder, which has a handle length of approximately 1,6 mm. Normally a beam is provides on which to rest the holder to reduce operator fatigue. The globules deposited when welding in the wet state are generally finer than those deposited dry i.e. 2mm. To further reduce wear of rolls the apex of the teeth can be surfaced with a 4mm electrodes. The rolls should, however, be stationary to obtain a conventional weld bead.
The life of the SUCROHARD 80 deposit, as one may expect, is dependent upon a number of factors i.e.
(I) the fibre content of the cane
(ii) the cane cutting procedure i.e. manual or automated
(iii) environmental conditions during cutting i.e. wet or dry
(iv) the type of soil
IV. HARDNESS OF WELD METAL DEPOSIT AS WELDED ON MILD STEEL : 61- 66 HRC (720 – 860 Hv)
V. TYPICAL CHEMICAL COMPOSITION OF WELD METAL (%):
| | | | |
| --- | --- | --- | --- |
| C | Si | Mn | Cr |
| 4 .49 | 3.87 | 1.62 | 9.12 |
VI. SIZES AVAILABLE AND RECOMMENDED CURRENTS ( DC + ):
SIze

Dia

3.2

4.0

(mm)

Length

350

350

Current Range

100-140

140-180
TEST RESULT
The information contained or otherwise referenced herein is presented only as "typical" without guarantee or warranty, and Industrial Welding Corporation expressly disclaims any liability incurred from any reliance thereon. Typical data and Test results for mechanical properties, deposit or electrode composition and other properties were obtained from a weld produced and tested according to prescribed standards, and should not be assumed to be the expected results in a particular application or weldment. Actual results will vary depending on many factors, including, but not limited to, weld procedure, plate chemistry and temperature, weldment design and fabrication methods. Users are cautioned to confirm by qualification testing, or other appropriate means, the suitability of any welding consumable and procedure before use in the intended application.