PHiLARC Products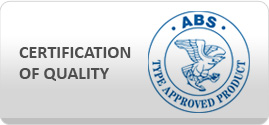 PHILHARD CrMn
AWS Specification : NONE
JIS Specification : DF-ME-B
Other Specification : NONE
I. APPLICATIONS:
Surfacing and building-up worn out parts mining equipment, earth moving equipment, railway points and crossings, and other parts made of manganese. Use as buffer layer prior to hardsurfacing. Weld joint on manganese castings, to mild steels and other carbon steels where welding is difficult.
II. DESCRIPTION:
special low hydrogen basic electrode for all position welding. Formulated for surfacing and repair of manganese and carbon steels, depositing austenitic weld metal for improve resistance to abrasion and cracking, for longer use. Easy to manipulate, with stable arc, and easy slag detachment.
III. TYPICAL CHEMICAL COMPOSITION OF WELD METAL (%):
| | | | | |
| --- | --- | --- | --- | --- |
| C | Mn | Si | Ni | Cr |
| 0.13 | 5.40 | 0.47 | 9.70 | 19.50 |
IV. HARDNESS OF WELD METAL:
Hardness, as welded, 3 layers weld metal 90 - 95 HRB (200 – 220 Hv)
Work hardened 31 – 33 HRC (310 – 330 Hv)
V. WELDING POSITIONS: FLAT, OVERHEAD, VERTICAL
VI. SIZES AVAILABLE AND RECOMMENDED CURRENTS (AC or DC + ):
Size

(mm)

Dia.

3.2

4.0

5.0

Length

350

350

350

Current Range

90~130

120~180

170~230
TEST RESULT
The information contained or otherwise referenced herein is presented only as "typical" without guarantee or warranty, and Industrial Welding Corporation expressly disclaims any liability incurred from any reliance thereon. Typical data and Test results for mechanical properties, deposit or electrode composition and other properties were obtained from a weld produced and tested according to prescribed standards, and should not be assumed to be the expected results in a particular application or weldment. Actual results will vary depending on many factors, including, but not limited to, weld procedure, plate chemistry and temperature, weldment design and fabrication methods. Users are cautioned to confirm by qualification testing, or other appropriate means, the suitability of any welding consumable and procedure before use in the intended application.