PHiLARC Products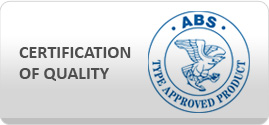 PHIL-AL4
AWS Specification : AWS A5.3-91 E4043
JIS Specification: NONE
Other Specification: DIN 1732 EL-AlSi 5
I. APPLICATIONS:
Although not recommended for the welding of those alloys with a high magnesium content. PHIL AL-4 may be used for welding medium strength alloys of similar and identical composition.
Sheets: BS 1470: 1987 Grades 6061, 6082
Tubes BS 1471: 1972 Grades 6061, 6063, 6082
Forgings BS 1472: 1972 Grades 6061, 6063, 6082
Castings BS 1490: 1988 Grades LM 18 LM 25
II. DESCRIPTION:
PHIL-AL 4 is a manual metal arc electrode for the fabrication and repair of aluminum alloys both wrought and cast form including pipe, plate, forgings and castings which use silicon additions of up to 7% as the main alloying element. Other alloys can be welded except those were magnesium, copper or zinc are the major additions. The special flux coating provides good arc stability and slag fluidity and ensures the removal of surface oxides during the welding operation. The electrode is suitable for use with DC+ only.
III. NOTES ON USAGE:
For the majority of applications preheating in the range 100-300°C will be necessary depending upon the base metal thickness and mass. Particular attention should be paid to the joint region, which must be clean and free from any contamination. The rapid electrode "burn of" rate ensures a fast travel speed. During welding the electrodes should be held perpendicular to the work piece and a short arc length maintained. Chill bars are recommended to provide support for the weld metal and avoid the possibility of "burn though". It is recommended that welding be conducted in the down-hand position. Slag is removed with ease by washing the joint in water.
IV. TYPICAL CHEMICAL COMPOSITION OF WELD METAL (%):
V. TYPICAL MECHANICAL PROPERTIES OF WELD METAL:
Yield Point

N/mm2 (ksi)

Tensile Strength

N/mm2 (ksi)

Elongation

%

>60 (>9.0)

>135 (>20)

>12
VI. WELDING POSITIONS: FLAT, FILLET
VII. SIZES AVAILABLE AND RECOMMENDED CURRENTS : DC (+ )
Size

(mm)

Dia.

2.5

3.2

4.0

Length

350

350

350

Current Range Amp

60~90

80~110

110~150
TEST RESULT
The information contained or otherwise referenced herein is presented only as "typical" without guarantee or warranty, and Industrial Welding Corporation expressly disclaims any liability incurred from any reliance thereon. Typical data and Test results for mechanical properties, deposit or electrode composition and other properties were obtained from a weld produced and tested according to prescribed standards, and should not be assumed to be the expected results in a particular application or weldment. Actual results will vary depending on many factors, including, but not limited to, weld procedure, plate chemistry and temperature, weldment design and fabrication methods. Users are cautioned to confirm by qualification testing, or other appropriate means, the suitability of any welding consumable and procedure before use in the intended application.