PHiLARC Products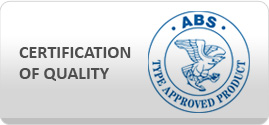 PHILARC CuMnNiAl
AWS Specification : AWS A5.6 E CuMnNiAl
JIS Specification: NONE
Other Specification: NONE
I. APPLICATIONS:
PHILARC CuMnNiAl is a manganese-nickel-aluminum bronze coated electrode, for welding cast ship propellers conforming to MIL-B-21230, Alloy 2 (AMPCO 495) for high resistance to corrosion, erosion and cavitations, it is also exhibits good ability to join dissimilar metals.
PHILARC CuMnNiAl is used for joining and surfacing on complex aluminum-bronzes, especially those with high Mn, as well as steel and grey cast iron. Thanks to its high seawater and corrosion resistance, it is also eminently suited for shipbuilding (marine propellers, pumps and fittings) and in the chemical industry (valves, pumps) above all where chemical attack is accompanied by erosion. Its favorable coefficient of friction makes it ideal for surfacing on shafts, sliding surfaces, bearings, punches and dies of all kinds.
II. DESCRIPTION:
PHILARC CuMnNiAl possesses outstanding welding properties and can be used in all positions, except in vertical down. The weld metal displays high mechanical properties and is tough, poreless and not prone to cracking.
III. NOTES ON USAGE:
Clean the weld zone thoroughly. Bigger workpieces are preheated to about 150-250ºC, guide the electrode vertically and weave slightly. Use only dry electrodes. Re-drying 2-3 h at 150ºC.
IV. TYPICAL CHEMICAL COMPOSITION OF WELD METAL (%):
| | | | | | |
| --- | --- | --- | --- | --- | --- |
| Cu | Al | Fe | Si | Ni | Mn |
| Bal. | 7.0-8.5 | 2.0-4.0 | 1.5 max | 1.5-3.0 | 11.0-14.0 |
V. TYPICAL MECHANICAL PROPERTIES OF WELD METAL:
Yield Point

N/mm2 (ksi)

Tensile Strength

N/mm2 (ksi)

Elongation

%

Hardness

HB

386 (56)

655 (95)

27

180-190
VI. WELDING POSITIONS: FLAT, VERTICAL UP, HORIZONTAL, OVERHEAD
VII. SIZES AVAILABLE AND RECOMMENDED CURRENTS: DC (+)
Size

(mm)

Dia.

2.5

3.2

4

Length

350

350

350

Current Range Amp

50~70

70~90

90~110
TEST RESULT
The information contained or otherwise referenced herein is presented only as "typical" without guarantee or warranty, and Industrial Welding Corporation expressly disclaims any liability incurred from any reliance thereon. Typical data and Test results for mechanical properties, deposit or electrode composition and other properties were obtained from a weld produced and tested according to prescribed standards, and should not be assumed to be the expected results in a particular application or weldment. Actual results will vary depending on many factors, including, but not limited to, weld procedure, plate chemistry and temperature, weldment design and fabrication methods. Users are cautioned to confirm by qualification testing, or other appropriate means, the suitability of any welding consumable and procedure before use in the intended application.