PHiLARC Products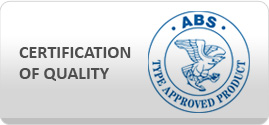 NICKELCAST 31
aws Specification: NONE
JIS Specification: NONE
Other Specification: SPECIAL WIRE & COATING
I. APPLICATION:
For fabrication and difficult repair of all gray and alloyed cast irons. Recommended for welding cylinder heads, machine bases, gear housings, cams, levers, filling holes, repairing teeth of cast gears and building up or replacing missing sections. Commonly used to weld ductile iron, "Ni-Resist" and Meehanite" to themselves or to steel. Also suitable for joining nickel alloys to gray cast iron, malleable cast iron and cast steel.
II. DESCRIPTION:
Produced high strength, ductile, crack resistant and porosity-free welds.

Soft arc prevents deep penetration.

Weld deposit is easily MACHINABLE.

No OVERHEATING of electrode.

Special flux coating formulated to convert impurities of base metal into slag instead of being entrapped in the deposit.
Little spattering and easy slag removal.
III. NOTES ON USAGE:
Prepare weld groove or preparation with PHILARC PA-GR Chamfering Rod.

Remove gouged surface skin by grinding U shape.

Thoroughly clean weld area, removing all oil and grease as far or as deep as possible.

Preheat is not necessary but for heavy and complex section S, a preheat of 100-2000C is advisable.

Ensure electrodes are dry.

A bead hole must be welded at right angle to each end of all cracks to prevent spreading during welding.

Use lowest practical amperage and maintain a "Short" arc technique.

Weld short stringer beads (about 20-30 mm long) only to prevent excessive heat build up.

When breaking the arc, always fill the crater and drag rod back over the weld deposit.

Peen weld while still hot between passes to reduce stresses.

When restriking the arc, start on previously deposited weld metal not on the base metal.

Remove all slag between passes.
IV. TYPICAL CHEMICAL COMPOSITION OF WELD METAL (%):
| | | | | |
| --- | --- | --- | --- | --- |
| C | Mn | Si | Fe | Ni |
| 1.2 | 0.45 | 0.64 | Bal | 57.2 |
V. TYPICAL MECHANICAL PROPERTIES OF WELD METAL:
Tensile Strength

N/mm2 (ksi)

Elongation

%

Hardness

HV (HRC)

500 (72.5)

20

170-190 (85-90 HRB)
VI. WELDING POSITIONS: ALL POSITION – EXCEPT VERTICAL DOWN
VII. SIZES AVAILABLE AND RECOMMENDED CURRENTS (AC or DC + ):
Size

(mm)

Dia.

2.5

3.2

4.0

5.0

Length

300

350

350

350

Current Range Amp

50-80

70~110

100~140

130~170
TEST RESULT
The information contained or otherwise referenced herein is presented only as "typical" without guarantee or warranty, and Industrial Welding Corporation expressly disclaims any liability incurred from any reliance thereon. Typical data and Test results for mechanical properties, deposit or electrode composition and other properties were obtained from a weld produced and tested according to prescribed standards, and should not be assumed to be the expected results in a particular application or weldment. Actual results will vary depending on many factors, including, but not limited to, weld procedure, plate chemistry and temperature, weldment design and fabrication methods. Users are cautioned to confirm by qualification testing, or other appropriate means, the suitability of any welding consumable and procedure before use in the intended application.