PHiLARC Products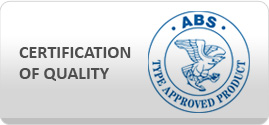 PHILHARD 700R
AWS Specification: NONE
JIS Specification: DFA-700-R
Other Specification: DIN E6-60
I. APPLICATIONS:
Typical applications include post hole augers, agricultural points and shares, grader blades, ripper teeth and components previously hardened by carburizing.
II. DESCRIPTION:
PHILHARD 700R is a smooth running, AC/DC, rutile type electrode which deposits an air hardening martensitic Cr-Mo –V alloy, exhibiting high abrasion resistance, and able to maintain a cutting edge. It gives smooth, stable arcing with low spatter and is characterized by a uniform well built-up deposit, exhibiting excellent slag detachability. Stringer passes and normal weaving may be employed; a short arc length is recommended and touch welding may also be used with either AC or DC welding current. When welding high carbon or aloy steels of high hardenability, preheating is recommended to avoid cracking; alternatively a "buffer" layer of PA-7018 or PA-52 may be used.
PHILHARD 700R deposits a hard, Cr-Mo-V alloy which can be readily hot forged and offers excellent resistance to all types of abrasion, under moderate to low impact conditions. In the "as welded" condition PHILHARD 700R weld metal cannot be machined without prior heat treatment.
III. NOTES ON USAGE:
Preheat at 200ºC and over in general.

It is desirable to apply postweld heat treatment at about 600ºC.

Under-layer welding with low hydrogen type electrodes for mild steel is needed.

Dry the electrodes at 300~350ºC for 30~60 minutes before use.
IV. TYPICAL CHEMICAL COMPOSITION OF WELD METAL (%):
| | | | | |
| --- | --- | --- | --- | --- |
| C | Mn | Si | Cr | Mo |
| 0.51 | 0.31 | 0.23 | 5.50 | 5.20 |
V. HARDNESS OF WELD METAL: 57 – 61 HRC (640 – 720 Hv)
VI. WELDING POSITIONS: FLAT, OVERHEAD, HORIZONTAL
VII. SIZES AVAILABLE AND RECOMMENDED CURRENTS (AC or DC + ):
Size

(mm)

Dia.

3.2

4.0

5.0

6.0

Length

350

350

350

350

Current Range

90-130

120-180

170-230

210-280
TEST RESULT
The information contained or otherwise referenced herein is presented only as "typical" without guarantee or warranty, and Industrial Welding Corporation expressly disclaims any liability incurred from any reliance thereon. Typical data and Test results for mechanical properties, deposit or electrode composition and other properties were obtained from a weld produced and tested according to prescribed standards, and should not be assumed to be the expected results in a particular application or weldment. Actual results will vary depending on many factors, including, but not limited to, weld procedure, plate chemistry and temperature, weldment design and fabrication methods. Users are cautioned to confirm by qualification testing, or other appropriate means, the suitability of any welding consumable and procedure before use in the intended application.