PHiLARC Products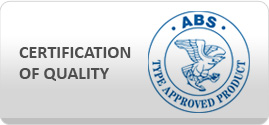 PHILHARD 650R
AWS Specification:NONE
JIS Specification: DF2B-650R
Other Specification: DIN E2-UM-55-G
I. APPLICATIONS:
Conveyor feed screws, pump housings, augers, earth scoops, buckets, palm oil mill screws, grousers, earth moving equipment, agricultural implements and mixing paddles.
II. DESCRIPTION:
PHILHARD 650R is an easy-to-use 100% recovery hardfacing alloy electrode. It deposits an air-hardening martensitic steel weld metal that exhibits high resistance to severe abrasive conditions and absorbs moderate impact forces.
Smooth running rutile electrode exhibiting excellent weld pool and slag control in all positions.

The deliberate alloying in the flux coating results in a high carbon martensitic weld matrix microstructure

PHILHARD 650R is recommended where wear due to gouging, high stress grinding, low stress abrasion or erosion is encountered.

It is also used in the reclamation of worn-out parts and extending component life

Suitable for the hardfacing of mild and alloy steel components.

Deposit hardness: 650-700 HV

Suitable for A.C. / D.C. electrical supply. Minimum O.C.V. is 60V on D.C. electrode negative is preferred to reduce dilution from the parent metal.

The self air-hardening deposit is machinable by grinding only.
III. NOTES ON USAGE:
During hardfacing with PHILHARD 650R the removal of millscale, heavy rust, fatigued or deformed metal is advisable. For improved weldability and heat effected zone (HAZ) crack resistance, the preheating of heavy sections or low alloy steels to 100ºC – 300ºC is suggested. Where rebuilding is necessary for a heavily worn component PHILHARD 300 LH or PHILHARD 350R is recommended before hardfacing the final 1-3 layers with PHILHARD 650R.
IV. TYPICAL CHEMICAL COMPOSITION OF WELD METAL (%):
| | | | |
| --- | --- | --- | --- |
| C | Si | Mn | Cr |
| 0.70 | 0.88 | 1.10 | 4.30 |
V. HARDNESS OF WELD METAL: 56 – 60 HRC (610 – 690 Hv)
VI. SIZES AVAILABLE AND RECOMMENDED CURRENTS (AC or DC + ):
| | | | |
| --- | --- | --- | --- |
| Size (dia. mm) | 3.2 | 4.0 | 5.0 |
| Length (mm) | 350 | 350 | 350 |
| Current Range (Amp) | 80-110 | 100 | 150-200 |
VII. WELDING POSITIONS: FLAT, FILLET, VERTICAL UP, HORIZONTAL, OVERHEAD
TEST RESULT
The information contained or otherwise referenced herein is presented only as "typical" without guarantee or warranty, and Industrial Welding Corporation expressly disclaims any liability incurred from any reliance thereon. Typical data and Test results for mechanical properties, deposit or electrode composition and other properties were obtained from a weld produced and tested according to prescribed standards, and should not be assumed to be the expected results in a particular application or weldment. Actual results will vary depending on many factors, including, but not limited to, weld procedure, plate chemistry and temperature, weldment design and fabrication methods. Users are cautioned to confirm by qualification testing, or other appropriate means, the suitability of any welding consumable and procedure before use in the intended application.